Will receiving CERB payments cause problems for your Canadian sponsorship application?
By Stephen Fogarty
•

April 29, 2020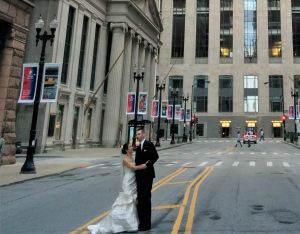 Government initiatives are not always explained clearly even in the best of times. COVID-19 has multiplied our stress factors, and this combined with a constant stream of new measures by the Canadian government to deal with the pandemic, has led to a lot of confusion, creating a situation ripe for misinformation.
And so, we have received numerous inquiries from clients who "have heard" their sponsorship case may be cancelled by the government if either the sponsor or the person being sponsored, or both of them, receives payments under the Canada Emergency Response Benefit (CERB).
Sponsorship rules are strict, and if the sponsor or sponsored person receives social assistance, AKA welfare, this may lead to problems, unless the benefits are paid due to a disability. But social assistance in Canada is a matter of provincial jurisdiction. The Government of Canada (federal government) has been aware of these rumours about CERB and stated clearly on their website that receiving such funds will not by itself endanger a sponsorship.
Nevertheless, it is important to keep in mind that social assistance rules vary from province to province. If you are contemplating applying for a benefit offered by a provincial or municipal government, make sure your province does not qualify this somehow as a form of social assistance, even though they may publicize it as a Coronavirus relief measure.
I hope you have found this information helpful to reduce some of your concerns. If you would like to have help and advice on your sponsorship, why not reach out to us for an individual consultation? Like the happy couple shown, you deserve to secure your life as a couple along the road you have chosen for yourselves.
Call us at 514-289-9289 or use the contact form on our website to get started today.
Note – This Blog is provided for information purposes only, considered accurate as of April 29, 2020. It is not legal advice. Government policies may evolve by the time you read this article.
---
Photo: A happy couple by Stephen J Fogarty (c) 2020