Why not make becoming a Canadian Citizen your New Year's Resolution?
By Stephen Fogarty
•

December 28, 2017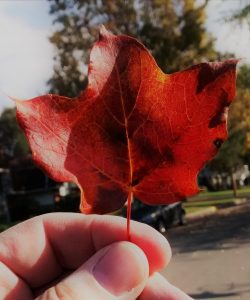 New Year's 2018 is upon us. Many people traditionally make one or more "resolutions" this time of year, usually with the goal of bettering themselves. Some or all these resolutions tend to fade away a few weeks later, either unintentionally, through lack of time due to family or work pressures, or from rationalization (read excuse-making), such as, "I didn't really need to exercise three times a week, after all."
Why not make 2018 the year you resolve to carry out a real, tangible goal that can only lead to enormous personal benefits for you and for your family? If you are already a permanent resident of Canada, start working toward becoming a citizen of Canada on January 2nd. (Yes, we all deserve a day off.) Find out if you qualify for citizenship, what needs to be done to qualify if you do not qualify yet, make a list, and get to it.
If you are not yet in Canada, or are here with a visit, study or work permit, find out what you can do to become a permanent resident. You cannot become a citizen without first passing through that "permanent resident door".
You may have read different articles about the new Canadian citizenship rules that came into force during October 2017. The residency requirement has become less onerous (three years residency out of five years), and the knowledge of Canada exam is now required only from ages 18 through 54.
However, that does not mean that becoming a Canadian citizen has become "easy". You still need to prove you qualify, properly complete the application forms, and provide the documents required. You also need to locate, organize and keep evidence of your days in Canada if further proof is requested. If you play around with your dates, or are otherwise dishonest, serious consequences can result, such as a five-year ban against applying again, endangering your PR status, and even possible criminal prosecution.
We enjoy helping honest people secure a better future in Canada, by assisting them to obtain PR status legally, and then become citizens of this great country. If you think you or a friend might like professional help to find out what needs to be done, and be guided while you move toward the goal of citizenship, we are there for you. Day dreaming alone won't fulfill that New Year's Resolution.
And for those who might be looking for assistance to fudge their story and build a fake citizenship file, or false file of any kind, you are not the kind of person we want to do business with. Please stay away.
---
Maple Leaf © 2017 by Stephen Fogarty.