Avoid serious problems – Give your PR Card renewal the proper attention it deserves
By Stephen Fogarty
•

August 11, 2016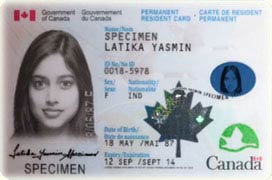 We often hear from people who are under the misconception that they will lose their permanent resident status for Canada unless they apply for a new Permanent Resident Card (PR Card) before the expiry date of their PR Card. However, many thousands of PRs live legally in Canada with an expired PR Card.
PR status and the PR Card itself are two different things. But when you apply for a new PR Card, this process automatically triggers an analysis by Canadian Immigration officials of your PR status. Seem confusing? Well, this is how the law works, and where major problems may arise.
Applying for a new PR Card is a very important procedure. Unfortunately, many people do a last minute, rush job to renew their Card just before its expiry date, or otherwise take a rather casual approach to this process. This can lead to long delays in processing your renewal, and even loss of your PR status.
Losing your PR status would create major obstacles to your ability to live, work or study in Canada, as well as causing major, negative consequences for your entire family, and for your reputation. Are you confident you know how to put together a solid PR Card renewal application?
Well, it is your responsibility, not the government's, to show exactly how you meet the legal requirements to maintain your PR status. Do you understand the requirements thoroughly, and how certain exceptions might apply to help you in your situation?
Your PR Card renewal application should be part of your overall strategy for Canada, including planning for an eventual citizenship application. There is a proper time to do everything, including applying for a PR Card. Sometimes the best "application" will be not to apply for a new PR Card, at least not now. What should you do?
We enjoy working with high-achieving clients like you who take their legal status seriously. To book a consultation to examine your own particular situation, and make a viable plan to secure your future in Canada, contact us now.