Major changes coming to Canada–Ireland IEC program for 2014
By Stephen Fogarty
•

March 7, 2014
By Stephen Fogarty, Canadian immigration attorney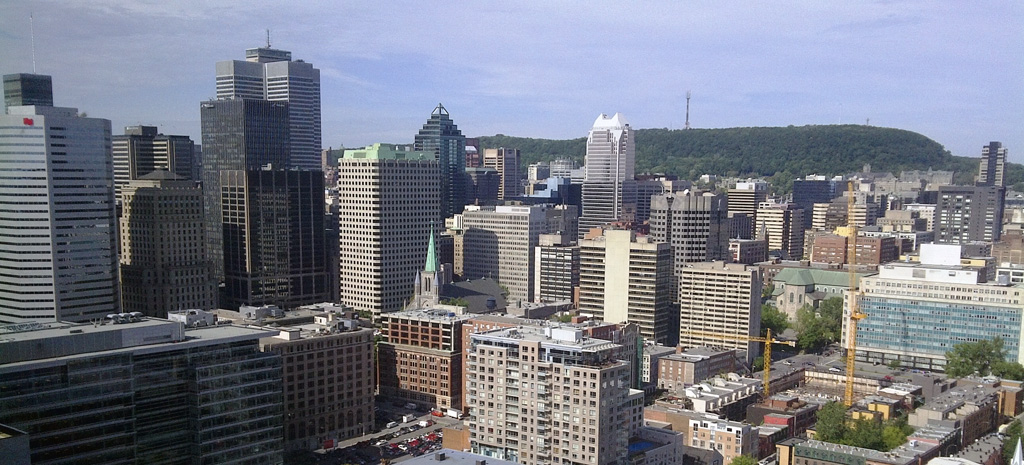 Major changes are coming to the International Experience Canada (IEC) program for Irish nationals aged 18 to 35. The overall quota is rising from 6,350 to 10,700 places for 2014 with two new participation categories coming open.
Added to the traditional Working Holiday Visa with its 7,700 places for 2014 will be the Young Professional stream of 2,500 places and the International Co-op (Internship) stream with 500 places.
Applications for the Young Professionals and Co-op streams will open on March 11th, while the Working Holiday will be opening March 13th.  As in the recent past, applications must be submitted online.
Under the new rules, eligible participants under the IEC program will be permitted a maximum of 36 months in Canada.  Participants will be eligible for up to 24 months in Canada under each of the Working Holiday or the Young Professionals categories.  Eligible participants may also be permitted an additional period of 12 months under the International Co-op category.  Such participants will have the option of starting either with the Co-op or with one of the Working Holiday or Young Professionals categories. Moreover, participation need not be over a continuous 36-month period.
It would appear from the Canadian government website's "Frequently Asked Questions" that persons who had participated in the IEC program one time prior to 2013 for a maximum of 12 months will be eligible to seek to "participate in the category of their choice" for 2014.
It is very important to note that in contrast with the Working Holiday application, which results in an open work permit, participants in both the Young Professionals and in the Co-op categories will have a work permit linked to a specific employer or organization.
Successful applications for the two new categories will require more effort and additional documents beyond what was/is needed under the Working Holiday option.
For instance, to be eligible for the Young Professionals category, the candidate must also submit (1) copy of his or her signed detailed letter of offer or contract of employment in Canada setting out the Canadian employer's name, address and other relevant contact information; the job title of the position being offered; and a description of the job duties and terms of employment, including rate of pay, normal work hours, and duration of the employment contract, (2) a justification letter showing the link between his or her work history and/or school experience and the proposed employment in Canada, and (3) copy of his/her diploma.
In the case of the International Co-op (Internship) route, in addition to what is required with the Working Holiday documents in support, the candidate must submit (1) copy of his / her signed letter of offer or contract whether for work or internship with all the specifications mentioned in the last paragraph, and (2) proof or registration at a post-secondary institution in the home country.
Although the Canada-Ireland IEC agreement, as modified in 2014, provides that each country "will use its best efforts to facilitate" implementation of these programs, applicants must continue to ensure that they provide all of the information and documents required.
For example, it will be important to ensure that the letters from employers referenced above provide full and complete details. Two examples where a refusal is likely to result would be if an employer letter is not dated, or does not give exact salary information. Or again, Garda certificates will be considered inadequate if they are not stamped in addition to being signed and dated.
The lesson from this is that officers administering the programs will not necessarily provide an applicant with an opportunity to provide missing details or correct versions of documents.  In our experience, incomplete applications are usually refused.
The Canadian government website mentions that applicants may not be represented by third parties (even legal counsel) during the first stage of the process leading up to issuance of the conditional acceptance letter through their IEC "Kompass" account, but may be represented in the second stage, namely, the work permit application through "My Account" on the Canada Immigration website. Leaving aside the issue of whether this restriction is constitutional, applicants who are not clear on certain program requirements or on how to answer some of the questions on the first-stage forms might wish to at least consult a lawyer rather than taking chances with their application papers. One example might be a consultation regarding the text of a candidate's proposed "justification letter" under the Young Professional stream.
For purposes of the IEC, under terms of the Canada-Ireland agreement, a person is considered Irish provided that he or she holds a valid Irish passport, even if that person lives in Northern Ireland or anywhere else.
On the subject of passports, Canadian Immigration Regulations do not permit work permits to be issued beyond the expiry date on a passport.  Thus for example even though a candidate might normally be eligible for a 24-month work permit under the Young Professionals category, if that person applies with only say 15 months left on his or her passport, the work permit will be limited to that duration.  And his or her one-time participation will be used up for that category.
The major increase in available places under the IEC programs for 2014 is evidence not only of the strong historical ties of the Irish in Canada but also of improved relations between our two nations in recent years.  These very cordial relations are due in no small part to the tireless work of Dr Ray Bassett, Ambassador of Ireland to Canada.
The Government of Canada webpage for IEC information and applications is:
http://www.canadainternational.gc.ca/ireland-irlande/experience_canada_experience/index.aspx?lang=eng
 Stephen Fogarty is a member of the Quebec Bar and of the Law Society of Upper Canada and is Honorary Legal Advisor to the Embassy of Ireland.  He practices immigration and citizenship law at his office Fogarty Law Firm in Montreal.  Website www.fogartylaw.ca, and Twitter @Stephen_Fogarty.   The views in this article are his alone and not those of any other person or organization.  This article is for information purposes only and is not intended to give or to replace legal advice.