New residency rules for Canadian Citizenship applications
By Stephen Fogarty
•

August 30, 2012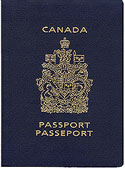 Legislation is expected in autumn 2012 to close a loophole which had allowed persons who apply for citizenship to request that days spent outside of Canada be counted to satisfy residency requirements.
Under the current rules, a permanent resident may apply for citizenship if he or she has, "within the four years immediately preceding the date of his or her application, accumulated at least three years of residence in Canada".  The term "residence" was not defined in the law, with the result that some judges were approving citizenship applications by individuals who might work for long periods outside Canada, for example, but otherwise kept significant ties to the country, such as the presence of a home, spouse and children.
Immigration Minister Jason Kenney is determined to end what he views as a watering down of Canadian citizenship.  Mr Kenney believes that if persons want to benefit from Canadian citizenship, they must make a real commitment to reside in and contribute to the country.
Under the new legislation, the term "residence" will be changed to mean physical presence in Canada.  However, it is not yet known if the timeline will remain three out of four years going back from the date of the citizenship application, or if a different test period, such as four out of five years, will be chosen.  Given Mr Kenney's statements, it is not likely that the qualifying period will be made easier. We will report on the changes as soon as the final details are released.
Meanwhile, if you are a permanent resident, you should consider applying for Canadian citizenship now before the rules change.  This is especially the case for those who have been absent from Canada or are about to leave for extended periods, whether for work, family or other obligations.
Stephen Fogarty is an attorney practising immigration and citizenship law at his office Fogarty Law Firm in Montreal.  He may be reached through the Firm's website www.fogartylaw.ca, and Twitter handle @Stephen_Fogarty.
The opinions expressed herein are those of the author and do not necessarily reflect the views of any other person.