Conditional permanent residency rule abolished for Canadian sponsorships – Immigration officers to remain vigilant against fraud
By Stephen Fogarty
•

April 29, 2017
Can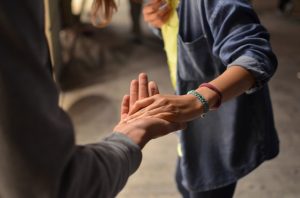 adian Immigration Minister Ahmed Hussen announced the end of "conditional permanent residency" for certain sponsored spouses and common-law partners on April 28, 2017.  Previously, certain sponsored persons were obliged to live together in a conjugal relationship with their sponsors for at least two years after arriving in Canada to retain their permanent residency (PR) status. According to the Minister, the conditional PR rule was abolished so such sponsored persons would no longer "feel they needed to stay in abusive situations just to keep their status in Canada."
Conditional PR status was a kind of "back end" policing strategy to catch possibly fraudulent sponsorships. However, termination of the conditional PR rule will not result in an "open season" for sponsorships to Canada.
Keep in mind that PR status for Canada is the legal result of sponsorship for the sponsored person. Sponsorship remains the official, legal process by which the sponsored person attains that status.  Henceforth, Immigration officials will be very vigilant screening out fraudulent relationships in the "front end" when processing sponsorship applications, as Minister Hussen stated in his announcement.
The sponsorship of a spouse or common-law partner is a very serious legal process.  In sponsorships, the genuineness of the relationship must be clear, according to criteria established by the regulations and case law. There are timing issues to consider, and important consequences for the type of sponsorship chosen, depending on the location of the two parties, and their career goals. These are just some of the key issues.
We often meet with persons who felt they could figure all of this out on their own, but ran into legal problems trying to do so, suffering a loss of money, time, self-esteem and even damage to their reputation with their friends, family and others.  Perhaps you will read this and feel you are smarter than they are and don't need any assistance from an immigration professional. As the immigration website says, no one is obliged to use a lawyer.
We believe that if you are serious about living together with your spouse or common-law partner to build a better future in Canada, our Firm can provide valuable guidance for you for your own situation. We can offer a paid consultation so you can weigh your options and at least be pointed in the right direction. Perhaps you will decide to join our many satisfied clients and choose to engage our services to assist with all the multiple forms and procedures right through to their conclusion. Consider taking the first step to build a better future together in Canada now.
---
Source:
https://www.canada.ca/en/immigration-refugees-citizenship/news/2017/04/government_of_canadaeliminatesconditionalpermanentresidenceforsp.html
Photo: pexels-photo-89806.jpeg pexels.com Creative Commons Zero (CC0) license