Why is professional legal assistance essential?
You are not obliged to hire a lawyer or registered immigration consultant when applying for any Canadian Immigration status or for Citizenship.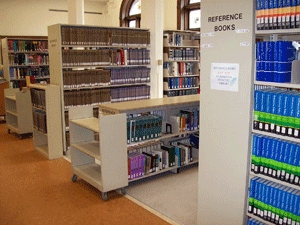 However, we constantly meet new clients whose files are facing delays and problems, or have been refused. Often they tried to do their own applications to save money. They may have relied on advice and experiences gained from friends or family.
The Immigration and Citizenship rules of Canada are constantly evolving and, unfortunately, becoming more complicated. Did you know? Submitting an application package that includes errors or is missing required information or documents may have serious consequences. If you already have legal status in Canada, your application to renew or change your status can be denied and you may even face removal proceedings. If you are outside of Canada, your application can be denied and you may be found to have misrepresented your real situation, which would result in a two-year ban from entering the country.
Likely, if  you were about to undergo a major medical procedure, you wouldn't try to operate on yourself or ask your uncle how to do it. So why act as your own "surgeon" and take chances with your future in Canada? Leave your case in the hands of a legal professional. Fogarty Law Firm stands ready to assist you.
Who can represent you?
The following persons are the only ones legally authorized to represent you to the Government of Canada (including all departments, offices, embassies and consulates) for your Canadian Immigration or Citizenship case:
A person in good standing with a Canadian provincial or territorial bar association or law society. Examples are the Quebec Bar Association (Barreau du Québec) and the Law Society of Upper Canada. Note that lawyers from non-Canadian jurisdictions cannot represent you unless they are also a member of a bar or law society in Canada;
A person in good standing with the Quebec association of notaries;
A person in good standing with the Immigration Consultants of Canada Regulatory Council.
"The Government of Canada will not deal with non-authorized immigration representatives who charge for their services."
Source: official website of Citizenship and Immigration Canada. Note that the Quebec government has additional requirements for client representatives.
A lawyer or a registered consultant?
Registered immigration consultants may perform many of the same services as lawyers.
So why choose a lawyer?
First, if your case is rejected and you wish to challenge the negative decision in the Federal Court of Canada, only a lawyer is authorized to take such legal proceedings.
Second, the professional fees charged by lawyers are often reasonable compared with those of many registered immigration consultants.
Third, consider professional qualifications.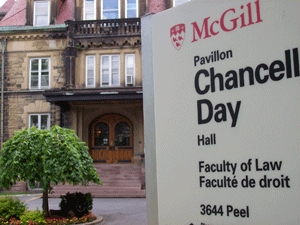 To become a registered immigration consultant, a person must take some 180 hours of courses, pass an exam, maintain annual training, and adhere to a code of conduct. To become a lawyer in Canada (also sometimes known as an attorney, barrister or solicitor), a person must complete extensive training including a three or four-year university law degree, plus an additional year of bar school, plus an accredited practical training program (articling) for another six months to a year. Then after qualifying to practice law, lawyers must follow strict ethical codes and professional secrecy, take regular legal training, and maintain liability insurance.
Choosing a lawyer
You obviously take your future seriously; otherwise you would not be reading this page. Choosing a lawyer can be difficult, especially if you are not familiar with a country.
What do you think it should be like when using a lawyer?
You will likely want a lawyer who is prepared to take the necessary time to understand your personal situation and goals, to treat your case with the seriousness it deserves, and keep you informed of its progress. We believe you may already have some stress in your life and that your lawyer should not make it worse by acting in an arrogant or inconsiderate manner.
How should your lawyer be able to represent you to the authorities?
You will want your attorney to relate in a successful, professional and confident manner with the government officials or court deciding on your future.
Effective representation of clients to the government requires three specific traits: legal research and writing skills, negotiation and public speaking skills, and reputation. So when choosing a lawyer, you might wish to verify their experience in each of these areas.
We suggest you consider Stephen J. Fogarty, who founded the Fogarty Law Firm, has many years experience as a professional advocate and has all three such traits. He is authorized to represent you for any matter to Canadian and Quebec government offices and courts. Our team at Fogarty Law Firm can provide the assistance necessary for your case.