Welcome to the Canada Business Immigration Center, an exclusive web service of Fogarty Law Firm.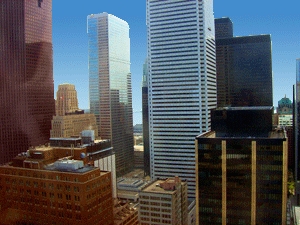 We can assist you to immigrate to Canada as a permanent resident under the Investor, or Entrepreneur, or Self-Employed programs, or as a Skilled Worker.  Likewise, we can help you to apply under the Canadian Experience or the Quebec Experience permanent residency programs.
Fogarty Law Firm is also ready to assist you if you are an employer who wishes to bring persons to Canada to work legally in your business, or if you are an executive or other employee who wishes to obtain your first Work Permit in Canada or to renew your Work Permit.
Investors, Entrepreneurs, Self-Employed
Are you engaged in the practice of a recognized profession (example- doctor, lawyer, engineer)?
Or, are you a businessperson?  Do you have management experience?
If so, you may qualify for permanent residency to Canada under the Investor, or the Entrepreneur or the Self-Employed category.
Freeze on Investor and Entrepreneur applications
No applications are being accepted at the present time by the Canadian or Quebec governments under their respective Investor or Entrepreneur programs. The Quebec government is not accepting applications under its Self-Employed category either. It is expected that new Investor and Entrepreneur programs will be announced by both governments during Winter 2013.  If you would like us to update you on the main features of these programs once they are announced, contact us using the handy form at the bottom of this page and we will be happy to do so. Likewise, we invite you to watch our Blog page for articles on these and other immigration issues.
For the time being, applications are still being accepted for the Canadian government's Self-Employed category.  To qualify you must have either relevant experience showing you will be able to make a significant contribution to the cultural or athletic life of Canada, or experience in farm management and the intention and ability to purchase and manage a farm in Canada.
How can Fogarty Law Firm help?
Fogarty Law Firm provides assistance and counsel for business immigration applications through the entire process. The services include assessing your business and management experience, guidance in preparation of the detailed application forms, reviewing your financial and business documents in light of all requirements, assistance in drafting business proposals where necessary, and preparation for the all-important interview with Immigration officials.
Let the Fogarty Law Firm assist you even after your arrival in Canada. Working in close collaboration with our special outside counsel and professional advisors, we will be there to help you deal with many of the practical issues involved in settling here and starting your new business endeavours. Our goal is to guide you so that you respect your residency requirements and become eligible for Citizenship.
Skilled Workers
An individual may have several years of education and/or work experience. If this is your situation, you may qualify for one of the Permanent Residency options as a Skilled Worker, whether in the province of Quebec or elsewhere in Canada.
Find out more. Let Fogarty Law Firm assist you to apply as a Skilled Worker.  New rules are coming under the Canadian and Quebec Skilled Worker programs.  Why not contact us using the form at the bottom of this webpage?
Work Permits: from Temporary status to Permanent Resident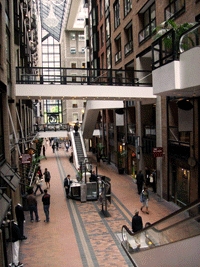 Persons who are not permanent residents normally require a Work Permit to work legally in Canada, even at the executive level. Before issuing a Work Permit, the authorities may require the employer to advertise for the position and to obtain approval of the offer of employment. Such procedures may take many weeks and not all employment offers are approved. It is best to begin working on the file as early as possible to improve the likelihood of acceptance by the authorities. Certain exceptions to these general requirements may apply depending on the circumstances of your situation, which may make it easier or more difficult to obtain approval for the foreign worker.
We can assist the prospective employee or the employer or both to complete the necessary forms and obtain job approval (when required), and this for initial Work Permit applications or for renewals.
We can also provide advice and professional assistance to turn a temporary Work Permit into Permanent Residency status, while respecting all regulations and often without having to ever leave Canada! Examples would be under the Canadian Experience Class or through the Quebec Skilled Worker Program.
Why choose Canada?
Canada offers limitless possibilities where you can build a secure future for you and your family. Here are just a few of the main advantages.
Canada's market economy boasts almost 34 million consumers. Compared with many other countries our banking system is rock solid.
Become a permanent resident of Canada, and gain access to the business opportunities of Canada as well as to the greater North American market under the NAFTA treaty.
You and your family will enjoy the feeling of peace and security, respect for the individual, breathtaking scenery and incredible leisure opportunities only Canada has to offer.
Your family will benefit from Canada's public health care system. Most of Canada's hospitals are associated with university medical schools, many of which enjoy prestigious international rankings.
Your children will benefit from a great education in Canada. Did you know that many Canadian schools enjoy world-class reputations? As permanent residents your children will usually benefit from the same reasonable tuition fees charged to Canadian citizens. Compared with what your children would have to pay if they were "foreign students" in Canada, as permanent residents you will save many thousands of dollars per year, especially if they are in college or university level studies. (By the way, if you look at tuition charged by comparable US colleges, even for Americans, by educating your children in Canada as a permanent resident of this country, your savings over the life of a degree program can easily reach USD $ 100,000.00 and this for each child!)
And best of all, provided you maintain your status, eventually you and your family members will become eligible to apply for citizenship, and one of the world's most prized possessions – a Canadian passport!
Environmental Concerns
Fogarty Law Firm shares your concerns about protecting our environment. To find out more, we invite you to read How is Fogarty Law Firm GREEN?